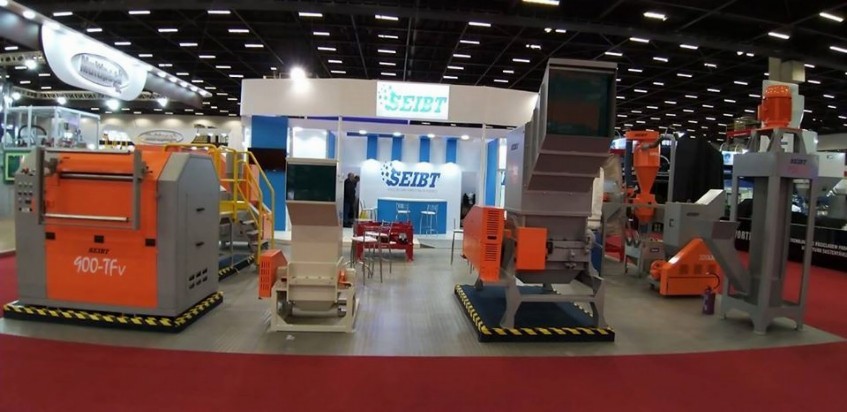 The complete systems for plastic recycling and the differentials of each Seibt product line, can be checked by Interplast visitors at the company's booth. The equipment lines include mills for the grinding plant (low-speed mills and special applications such as milling refills, thermoforming grids, Schredder crushers), dust separators, fiber separators and wastewater treatment plants.
Plastic recycling mills handle the grinding of a wide variety of plastic materials, from the grinding of small parts that require a large production to more bulky parts. They can be used in grinding lines or plants, with or without the use of water. Its main characteristics are high productivity, robustness, low maintenance cost and ease of operation and maintenance.
Solutions that go beyond plastic recycling
More than developing products for plastic recycling, Seibt has other fundamental solutions for the production process, the SPS (dust separator), designed to separate the dust generated in the grinding and plastic recovery process. It is indicated for grinding solid materials obtained by injection, blowing and rotational molding. The SPS can be used alongside injectors and blowers, operating in line with low speed mills, or in grinding plants.
The look at the environment at Seibt can be seen in another developed solution, the Effluent Treatment Station. The developed system includes treatment, reuse and correct emission of liquid effluent and sludge generated in the plastic recycling process. The station can be installed with different treatment volume options, depending on the demand of each industrial plant.
Production of machinery and equipment
Located in Nova Petrópolis (RS), Seibt operates in the supply of machinery and equipment for the recycling of plastics, whether in the pre or post-consumption processes and serves industries throughout Brazil and Latin America. It produces complete plastic recycling systems, as well as medium and low speed mills for the reuse of plastic waste, shavings and leftovers. The solutions are designed with the highest technology to offer maximum efficiency and productivity, according to the specific needs of each client.
There are more than 50 models of machines, including mills, agglomerators, shredders, extruders, shredders, exhaust fans, silos, complete systems for plastic recycling and wastewater treatment plants. At Interplast, he will be present at stand 374, in an area of ​​100 m², where he will demonstrate equipment already known in the market for productivity and efficiency, in addition to launching new solutions developed especially for the plastics industry.
Fonte: Interplast